DEKALB CITIZENS ADVOCACY COUNCIL (DCAC) STRIVES TO ACTIVELY FOLLOW IMPORTANT LOCAL ISSUES TO EDUCATE DEKALB CITIZENS AND ADVOCATE FOR GREATER CITIZEN ENGAGEMENT WITH THESE ISSUES.
As we do so, we intend to provide on this website information from a variety of sources so the public can have access to the same research and resources we are relying upon.
In 2019 and 2020, we successfully advocated to maintain the independence and strength of the Board of Ethics and the Ethics Officer position. This website includes a variety of publications relating to that work. Some are authored by the volunteers of DeKalb Citizens Advocacy Council. Others have appeared in the press and/or TV news. In addition, we included publications from independent sources outlining best practices from ethics experts, copies of original legislation, and publications, including a report from the University of North Georgia reviewing DeKalb's ethical culture.
Subscribe to receive our newsletter.
https://dekalbcitizens.org/wp-content/uploads/2020/07/CodeofEthics-FeatureImageNEW.png
650
1500
DCAC
https://dekalbcitizens.org/wp-content/uploads/2020/07/DeKalbCitizensAdvocacyCouncil_Logo_340x72.png
DCAC
2020-12-31 22:44:05
2020-12-31 22:47:26
DeKalb Citizens Advocacy Council Statement on Ethics Board Appointments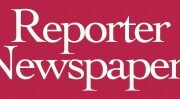 Posted by Holly R. Price | Nov 24, 2020 A new DeKalb County Board of Ethics is being selected and applications for positions are open until Dec. 1. The board is intended to independently review claims of improper conduct by public officials. The current board has been inactive since the Supreme Court of Georgia ruled in 2018 that […]
by DCAC
https://dekalbcitizens.org/wp-content/uploads/2020/11/fullsizeoutput_2502.jpeg
99
299
DCAC
https://dekalbcitizens.org/wp-content/uploads/2020/07/DeKalbCitizensAdvocacyCouncil_Logo_340x72.png
DCAC
2020-11-27 21:42:45
2020-11-27 21:44:15
Applications open for DeKalb County Board of Ethics members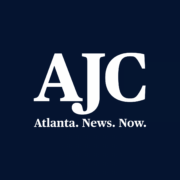 DeKalb's latest ethics referendum passed overwhelmingly, meaning the county's long-dormant ethics board will soon be reconstituted. But before that can happen, new members must be selected. And the application period is now open. "The DeKalb Ethics Appointing Committee is in support of a transparent, uniform and coordinated process," said state Rep. Karla Drenner, D-Avondale Estates, said […]
by DCAC
https://dekalbcitizens.org/wp-content/uploads/2019/10/AJC_bug.png
1400
1400
DCAC
https://dekalbcitizens.org/wp-content/uploads/2020/07/DeKalbCitizensAdvocacyCouncil_Logo_340x72.png
DCAC
2020-11-23 01:07:05
2020-11-23 01:07:05
Wanted: Applicants for DeKalb County's reconstituted ethics board