DeKalb ethics update: Several lawmakers out of step with voters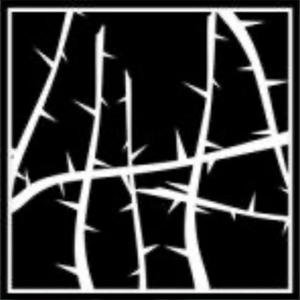 January 2, 2020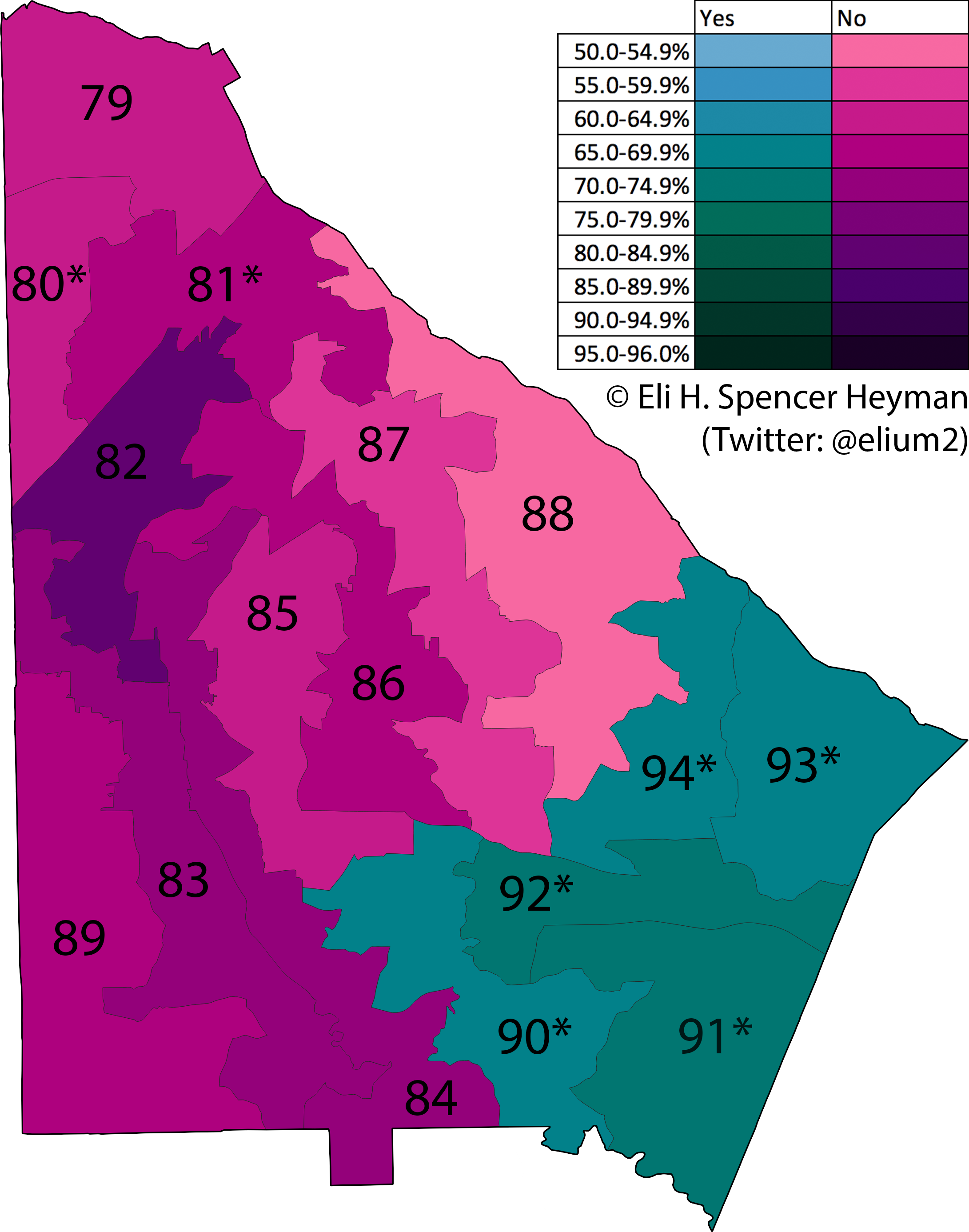 DeKalb vote on ethics referendum by House district. Note: * denotes district with portion outside DeKalb
My Twitter colleague Eli Spencer Heyman (follow @Elium2) loves data, maps, and politics. He's broken down results from November's DeKalb ethics referendum by House district (see maps). Here's what jumps out from his work: While DeKalb voters rejected the controversial proposal by a whopping 61-39 percent margin, several legislators were completely out of sync with their constituents on the issue. Eleven of DeKalb's House districts voted in resounding fashion against the controversial referendum that would, among other things, eliminate the county's ethics officer. However, only six DeKalb representatives opposed the bill that set up the measure. During the General Assembly session, only one Senator opposed the bill.
Legislation was necessary to reform the Ethics Board because it had been rendered inoperative following a state Supreme Court decision striking down its appointment process. SB7, as first proposed by Sen. Emanuel Jones, was designed as a simple fix to a legal flaw in board's appointment process. However, after this "clean fix" passed the Senate, things got complicated in the House. The bill was rewritten to weaken the board's staffing and authority in several ways. (Read background story.)
Because it was local legislation, most legislators outside DeKalb simply deferred to the local delegation's contentious 7-6 approval of the bill. When the changed version went back to the Senate for approval, Sen. Sally Harrell (SD40) cast the only vote against it.
In the House, DeKalb Reps. Mike Wilensky (HD79), Matthew Willson (HD80), Scott Holdcomb (HD81), Mary Margaret Oliver (HD82), Becky Evans (HD83), and Michele Henson (HD86) voted "No" on Senate Bill 7. Voters in the six legislators' districts followed suit.
https://dekalbcitizens.org/wp-content/uploads/2020/01/BramblemanLogo.png
399
400
DCAC
https://dekalbcitizens.org/wp-content/uploads/2020/07/DeKalbCitizensAdvocacyCouncil_Logo_340x72.png
DCAC
2020-01-02 16:47:28
2020-07-30 17:04:42
DeKalb ethics update: Several lawmakers out of step with voters